Insulation & DWV Plumbing
Drains & vents
This month we passed our first plumbing inspection!
Rough-in Plumbing
Lots of drilling for pipes this month. Here's a shower rough-in - it's nearly complete!
Ceiling insulation
We insulated our ceiling inside the house to an R-44 with Rockwool® batts. With the rigid insulation above the deck our roof has a combined R-60-R-80 along the slope. Next we'll be installing Siga-Majrex to the rafters.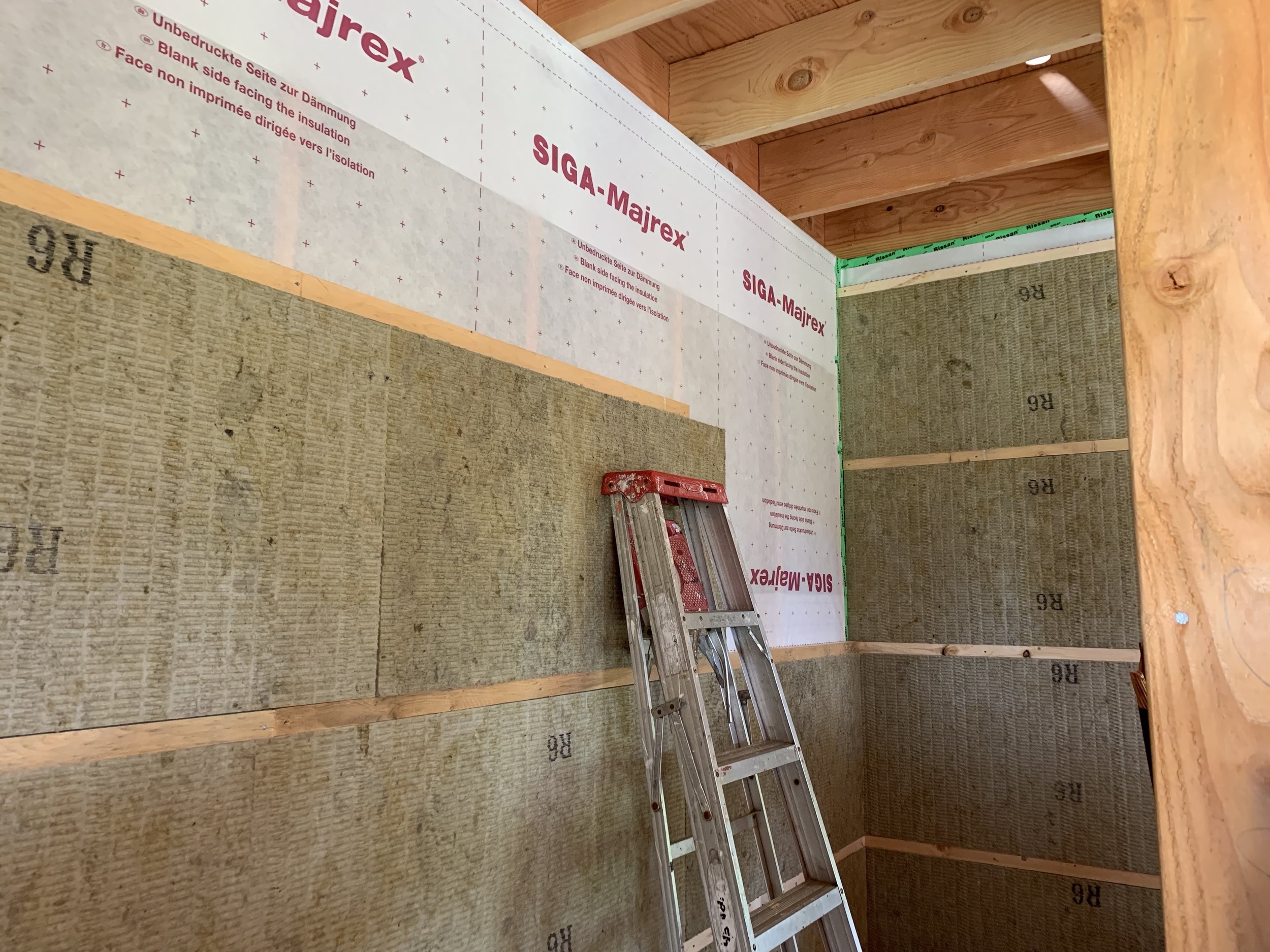 Wall insulation
In July we insulated our 2x6 walls using Rockwool R-22 batts, covered with a Siga-Majrex smart vapor retarder & air-barrier (seams are taped). Additionally, we began attaching the 2x2 furring, which will give us a wiring chase plus an additional layer of Rockwool R-6 board insulation.
Rough-in Electrical
We even had time to mount our meter base and drop conduit to the road. We're waiting for L&I to inspect so we can cover and energize for temporary power. However, we can pretty much build an entire house with battery tools from the trunk of our car!