New Plan Release: Red Pillars | 528 square feet | 1 Bedroom | 1 Bath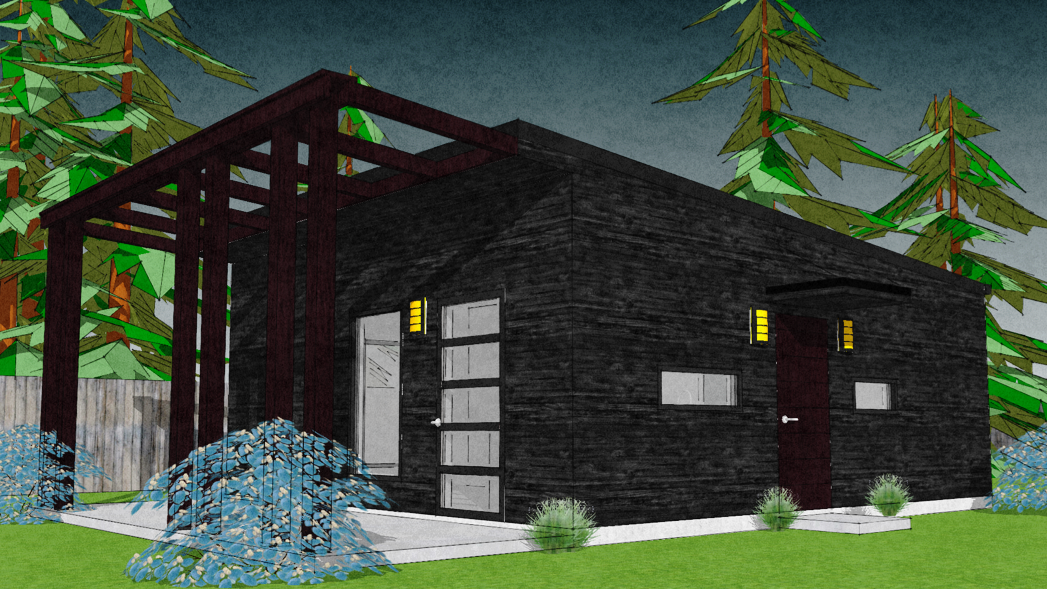 This modern one bedroom, one bath house is stylish, energy-wise, inexpensive & simple to build.
Download the FREE study plan or buy the entire plan!
A version of this house currently under construction in Point Roberts, Washington.