Vertical Western Red Cedar siding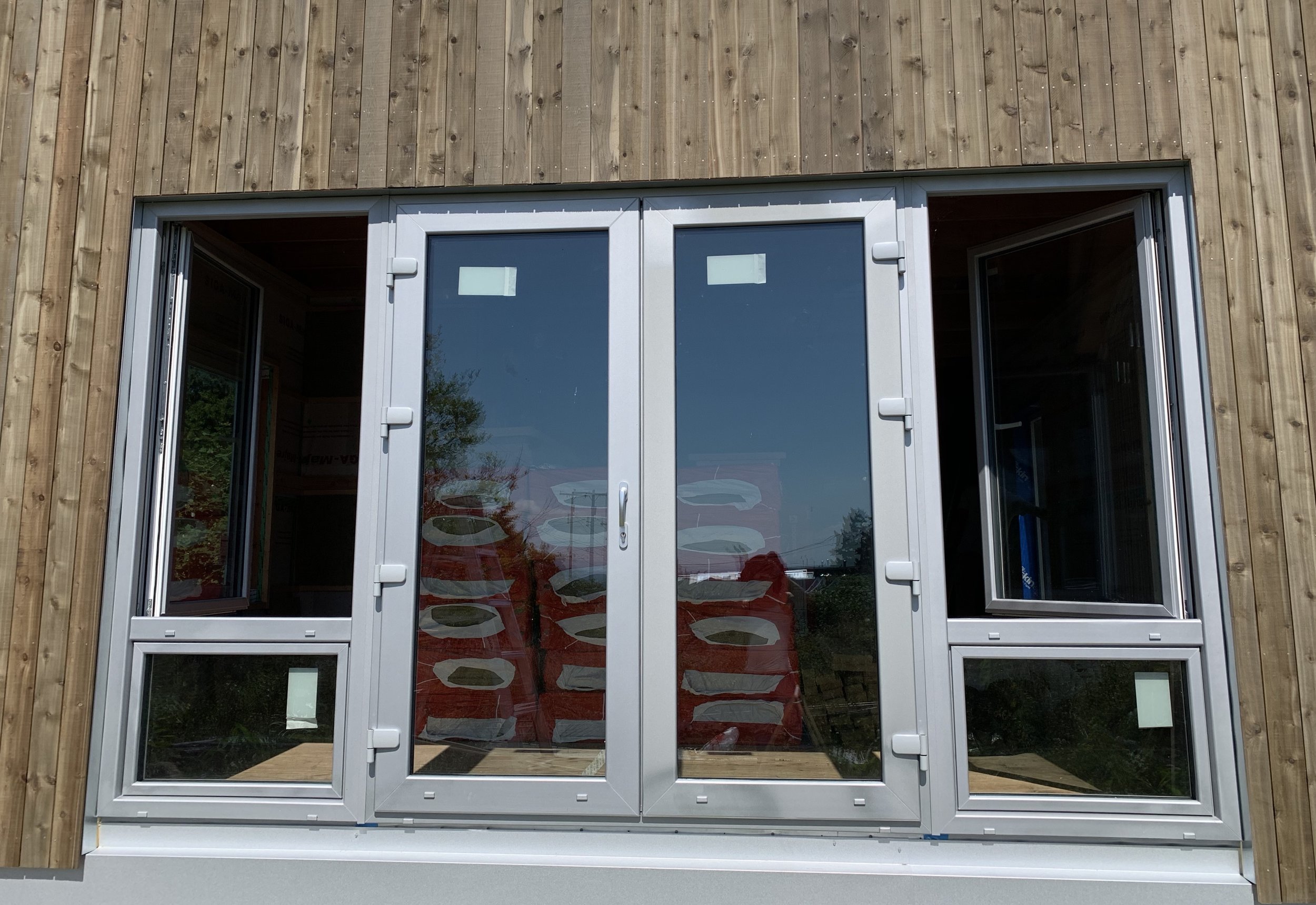 Vertical cedar siding
This is our first finished wall. The wood is already beginning to patina from the iron-oxide spray we applied before installing. After a couple of seasons we're anticipating a weathered silver look.
Vertical siding over rainscreen
Here's an example of how the siding interacts with the 1x4 rainscreen.
Siding Pixie
Every project benefits from a siding sprite! This siding is being "weathered" using a Lifetime Wood Treatment by Valhalco. The wood will patina to a mix of natural cedar and silvery grey. This is our second house we're using this product on, it's inexpensive, non-toxic and beautiful!