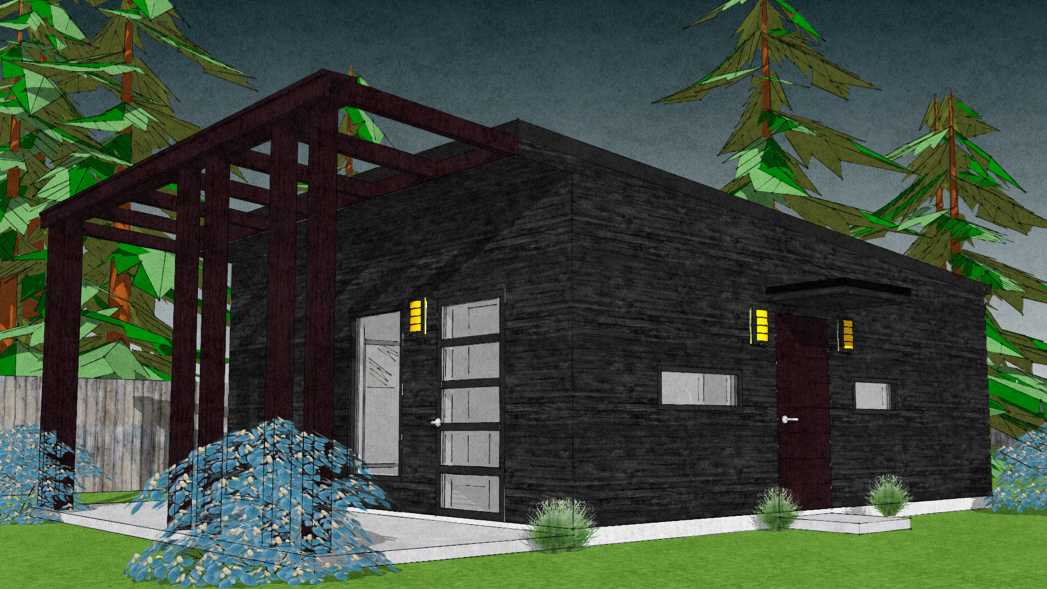 No. 55 - Red Pillars
This house is under construction in Point Roberts, WA 2018.
Perfect modern ADU or full-time small house.
Bedrooms: 1

Bathrooms: 1
Floors: 1
Conditioned space: 528 sq ft
Overall dimensions: 22' x 24'
Foundation type: Insulated Slab
Insulation: R-49 ceiling, R-21 walls, R-10 (perimeter + subslab).
Heating: Heat Pump
Print size: 24" x 36"
Immediate PDF download with license to build
Design criteria: International Residential Code. Additional engineering or modifications may be required in your area, check local codes.
Buy the modifiable SketchUp Model for this plan.
Download FREE study plan.